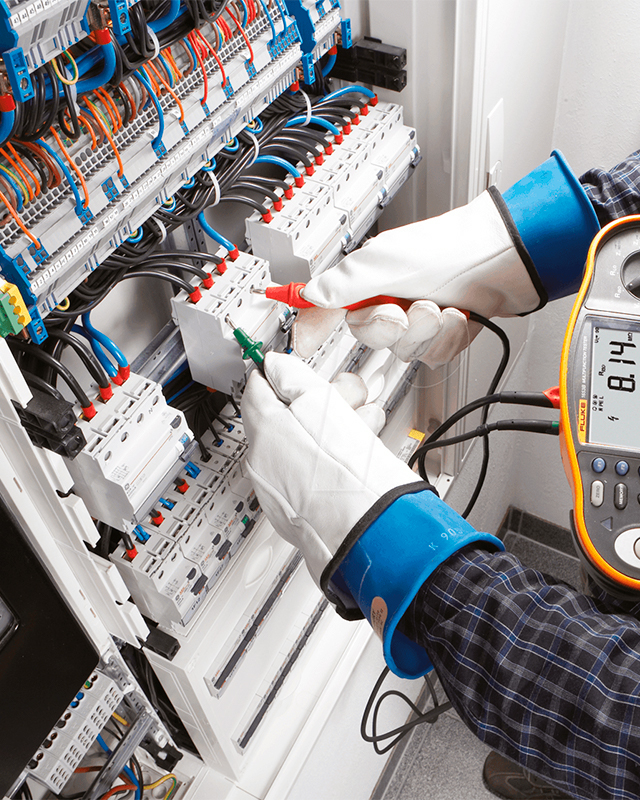 Electrical Installations
Deligiorgis Georgios - Electrician - Automation - Electrical Panels - Heraklion Crete


The electrical installation is one of the basic and most critical parts of a home construction both in terms of functionality and safety, as well as aesthetics. Electrical installation is the set of installed materials (pipes, wiring, appliances, electrical panels, etc.) that functionally contribute to the use of electricity for lighting, heating and use of electrical appliances for cooking, washing, entertainment, etc.
In your home, it is one of the most important assets of the building, the electrical installations must be designed and constructed with the safety and comfort of the people who live in each house in mind. That is why the materials and equipment used for the installation must meet the minimum quality standards set by the applicable regulations. The quality materials (panels, fuses, cables and their cross sections, etc.) but also a reliable, certified professional electrician, is the combination that will give the right, safe, functional and aesthetic result. Having many years of experience in the field of electrical engineering in our company, we can guarantee a safe installation!